multibook
IFRS16 Leased Asset Management
Leave behind Excel-based leased
asset management
with quick one-month implementation
to realize globally integrated management
Hold both local and IFRS standards and
automatically output consolidated
adjustment entries/consolidated notes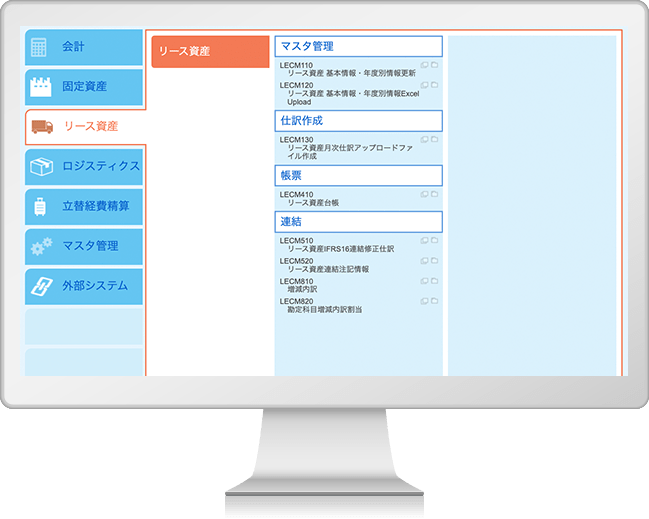 IFRS16 Leased Asset Management
Outline and Key Points
Explanation by Business Brain Showa-Ota Inc. Taisuke Inoue
1




Basic accounting

2




Keeping 2 ledgers and optimizing entry

3




Automatic output of entries

4




Local currency-based entry/management of ledgers
What is IFRS16?
With IFRS16, the lessee must recognize right of use as an asset and record lease obligations for all lease transactions, excluding short-term leases and low-value asset leases (accounting in accordance with conventional operating leases *recording fixed lease costs across lease period, not recording right-of-use assets and lease obligations).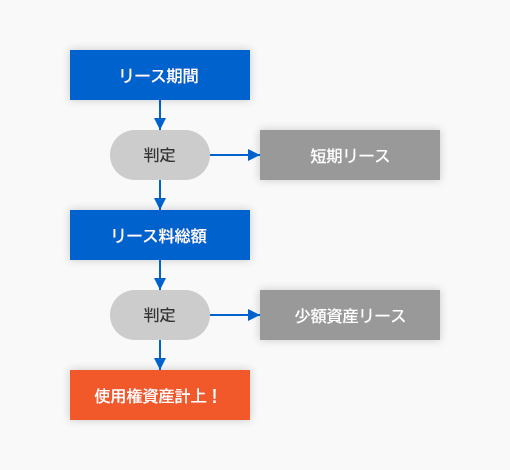 IFRS16 Requirements
The IASB (International Accounting Standards Board) announced a new standard of lease accounting, IFRS16 "Leases," in January 2016. IFRS16 is effective for fiscal years starting in or after January 2019, and from the fiscal year ending in March 2020 for companies with fiscal years ending in March.
Instead of on-balance processing (capitalization) for all lease contracts, off-balance processing (expense) will be necessary depending on the lease amount and lease period,
When applicable for on-balance processing, contract, right-of-use assets, and lease obligations must be recorded; however, lease obligations require recording with the discounted present value of the total lease expense, and right-of-use assets require recording also with the amount including initial cost.
Regarding right-of-use assets, for depreciation and lease obligations, interest expenses and lease obligation repayment must be recorded every month. Compared to conventional operating lease management, this requires an immense amount of effort; thus, efficient operation utilizing a system is desired.
Journalization Example
Lease period: 5 years, Amount of payment: 200,000 (once per month), Discount rate: 5%
Conventional Lease Accounting
Monthly
| Debit | Credit |
| --- | --- |
| | |
New Lease Accounting Standard IFRS16
Contract
Debit
Credit

Right-Of-Use Asset

10,598,140

Lease Obligation

10,598,140
Monthly
| Debit | Credit |
| --- | --- |
| | |
Depreciation
Debit
Credit

Right-Of-Use Asset

176,636
multibook
IFRS16 Leased Asset Management
Features
Feature1
Low cost and quick implementation
Available at a low cost, starting from 40,000 yen per month (including 10,000 yen maintenance fee). Please contact us for details.
Begin operation in 2 weeks at earliest. Please request an estimation for implementation support services.
Feature2
Multiple account ledger (local standard, IFRS standard) support
Local overseas subsidiaries can manage information with loan processing and interest-inclusive method processing in local standards. For consolidated, information can be managed with sales processing (principle method) in IFRS standards.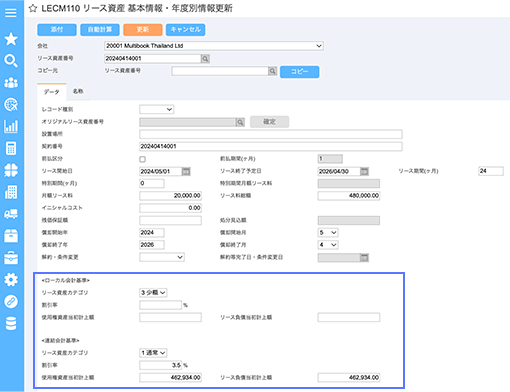 Feature3
Automatic calculation and judgement features
Hold minimum standard amounts and short-term lease maximum-months periods for each company, and automatically judge short-term, small-amount, and ordinary assets.
Automatically calculate initially recorded right-of-use asset amounts, monthly lease debt repayment amounts, and interest expenses.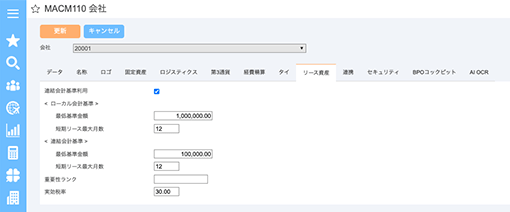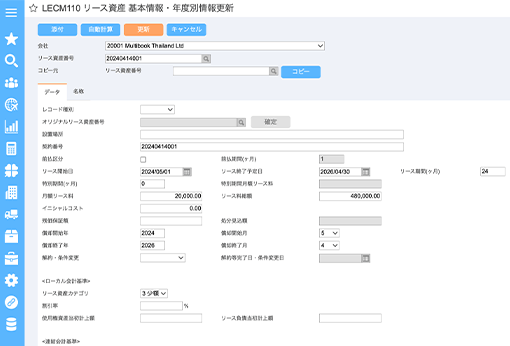 Feature4
Consolidated adjustment entry feature and consolidated notes features supporting IFRS application for consolidated only
In addition to a single journal entry feature to multibook's accounting feature, we also provide consolidated adjustment entry and consolidated notes output features for consolidated-only IFRS application.
Feature5
Available for use abroad
*Japanese, English, Thai, Vietnamese, Burmese, German, French, Spanish, Chinese (Traditional) (Simplified), Indonesian
Please feel free to contact us
if you are having trouble
with overseas subsidiary management.