MISSION
Multibook's mission is to make the Challenge of Overseas Management
more accessible and easier.
VISION
Free every company from the constraints of borders, time, and language.
VALUE
INTEGRITY

Sincere and earnest.

SPEED

Quick and speedy

PASSION

Passion to push through

TRANSPARENCY

High level of transparency
INCLUSION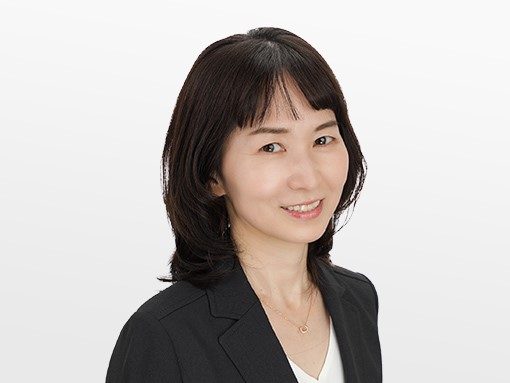 Kae Hayasaki
Promoting Inclusion & Diversity
Weaving Inclusion & Diversity into Management
The goal is to maximize the performance of individuals and the organization.
First, create an organization that is able to "accept and utilize," then promote "diversity".
The first step is to make sure that everyone is not ignorant.
The next step is to understand, create systems, take action, and lead by example as a company that provides services globally.
Ms. Kae Hayasaki is appointed as an ambassador
LEADERS
Manabu Watabe

President&Representative Director / CEO

He was responsible for accounting, corporate IT, shared services, and general affairs at Macnica Corporation, a semiconductor trading company, and was engaged in PMI of Cytech, an acquired company in Hong Kong, before becoming the controller of the entire Asia-Pacific region for the Macnica Group. After returning to Japan, he was engaged in leadership positions in global companies as CFO of the Japanese subsidiaries of Siemens AG (Germany), Wright Medical (U.S.), and Microport (China and France). In 2019, he joined MultiBook Corporation as CFO, leading the financing through M&A. In 2021, he became CEO. In addition to over 20 years of leadership in the finance field, he has a wide range of experience from performance turnarounds to new startups. He is particularly good at integrating HR systems and core systems of acquired companies, taxation through recapitalization, and planning and executing cross-border strategies.

Kazuo Fukui

Director / CPO

Born in Toyonaka City, Osaka Prefecture in 1970. After graduating from the Faculty of Commerce at Kwansei Gakuin University, he joined Business Brain Showa Ota in 1993, where he participated in accounting system development projects for 10 years. Then was seconded to IBM Business Consulting Services and IBM, where he participated in SAP implementation projects for 10 years.In 2012, he joined Multibook (formerly known as T.D. & Co.), where he participated in SAP implementation projects and served as CFO of the Philippines office. In July 2021, he was appointed CRO. In July 2022, he was appointed CPO. He is an accounting professional with more than 25 years of expertise in accounting and ERP, and has been supporting companies in their overseas expansion by adding a new axis of accounting x ERP x "global" at Multibook.

Yoshinori Kabe

Director / Head of Customer Success

Participated in many domestic and international projects for more than 20 years at a German consulting firm and our company. For example, business reform, internal control, and SAP system implementation. Since 2015, he has been the Sales Manager of the multibook business, and since April 2021, he has been in charge of Customer Success.

Junichi Tomita

Executive Officer / CTO

In 2008, he joined GMO Internet, Inc. and was involved in system development and operation for domain business. In 2011, he joined CyberAgent, Inc. and gained a wide range of experience from development to manager in advertising services, community services, game platforms, etc. In 2015, he joined Multibook, Inc. and became responsible for the development of "multibook". In 2021, he was appointed CTO, overseeing the formulation and execution of technology strategy for product development.

Tsutomu Okuyama

Exective Sales Officer / CSO

He has worked as a sales representative and consultant for accounting vendors, consolidated accounting vendor, ERP vendors, accounting firm, and consulting companies. His career has been focused on the accounting and IT industries. He has over 12 years of experience in sales management. We will contribute to our customers by understanding their issues and creating a sales organization that can solve them together with our customers through multibook. He joined our team in January 2022 and is in charge of sales.
Mitsuyoshi Koguchi

Auditor

After joining Arthur Young (later merged with Ernst & Whinney to become Ernst & Young) and working overseas, he returned to Japan and was transferred to the IPO project department of the auditing firm Asahi Shinwa Accounting (currently KPMG AZSA LLC) and became "representative partrtner" in 2013. After that, he worked as an auditor for seven companies in the insurance industry and venture companies, and in 2015 he became a full-time auditor of Multi Book Co. He is a certified public accountant who loves Edo culture and has a name of "Rakushou" for making buckwheat noodle.

Takashi Kiga

Outside Director

( INTRIX, Inc. )

Born in Yamaguchi, Japan in December 1971. After working as a stock analyst at Brown Brothers Harriman & Co. in the U.S., he worked as an executive in charge of global web restructuring at Scient, a major web consulting firm. In 2016, he was appointed as an external director of MultiBook, Inc.
Business Description
We plan, develop, and sale cloud accounting・ERP services that make the challenge of overseas management accessible and easy
Company Profile
Company Name
Multibook Limited
Directors

Representative Director

Manabu Watabe (CEO)


Director

Kazuo Fukui (CPO)


Director

Yoshinori Kabe (HCS)


Executive Officer

Junichi Tomita (CTO)


Executive Officer

Tsutomu Okuyama (CSO)


Outside Director

Takashi Kega(President and Representative Director, Intrix Corporation)


Corporate Auditor

Mitsuyoshi Koguchi
Capital
85 million yen
Established
September 2000
Number of employees and partners:
26 (as of July 2021)
Banks
Sumitomo Mitsui Banking Corporation
Mizuho Bank, Ltd..
Resona Bank, Ltd
Higashi-Nippon Bank
Shoko Chukin Bank
Address
141-0031
NMF Gotanda Ekimae Building 5F,
1-1-8 Nishi-Gotanda, Shinagawa-ku, Tokyo
Email:info@multibook.co.jp
Affiliates
Multibook Singapore Pte.
Multibook International (Thailand) Co.
TD&Company Europe B.V. (The Netherlands)
TD&Company Hong Kong Limited (Hong Kong)
History
| | |
| --- | --- |
| 2021.07 | "SAP System Consulting" Business transferred to Capgemini Corporation by Company Split, etc. |
| 2019.07 | Increased capital to 85 million yen |
| 2018.07 | Headquarters moved to Nishi-Gotanda, Shinagawa-ku, Tokyo |
| 2016.11 | Established a branch office in the United States (Multibook America Corporation) |
| 2016.07 | Headquarters relocated to Kita-Shinagawa, Shinagawa-ku, Tokyo |
| 2016.03 | TD&Company Asia Pacific, Inc. changed its name to Multibook Asia Pacific, Inc. and became a subsidiary |
| 2015.10 | Changed the company name to Multibook Co. |
| 2014.06 | Opened an office in Bangkok, Thailand |
| 2014.04 | The name of the Philippines office changed to TD&Company Asia Pacific, Inc. |
| 2014.02 | Moved the headquaters to Nishi-qGotanda, Shinagawa-ku, Tokyo |
| 2014.02 | Opened the Singapore office (Asian TD&Company Pte. Ltd.) |
| 2014.01 | Increased capital to 40 million yen |
| 2012.09 | Opened a branch of TD&Company Europe B.V. in Germany |
| 2008.08 | Moved the head office to Kamiosaki, Shinagawa-ku, Tokyo |
| 2008.04 | Opened an office in the Philippines (TD Consulting Co., Ltd., Corp.) |
| 2008.02 | Opened a branch office in Netherland, Europe (TD&Company Europe B.V.) |
| 2007.03 | Opened a branch office in Hong Kong (TD&Company hong Kong Ltd.) |
| 2005.09 | Reorganized into a joint-stock company and increased capital to 10 million yen |
| 2003.06 | Moved to Kita-Shinagawa, Shinagawa-ku, Tokyo |
| 2000.09 | Established T.D. & Company Ltd. in Toda City, Saitama Prefecture, with capital of 3 million yen. |
If you have any kind of the problems
about management of overseas subsidiaries,
Please feel free to contact us.